Water Damage Inspection in Cincinnati & Dayton, OH
For water damage inspection after a storm, major appliance leak or other water-related disaster, you need the fastest cleanup available to start your recovery and restoration. A water damage inspection can be crucial for residential or commercial properties in Aberdeen, Addyston, Alexandria and throughout our Cincinnati service area, especially if rot, mold, mildew, foundation issues or other damage begin to set in.
For water damage inspection and quick water extraction or drying services, the best solution in Greater Cincinnati is Teasdale Restoration. We are your long-time provider of residential and commercial restoration and recovery, especially for water damage repairs. Don't delay ordering a water damage inspection. Call 513-463-1797 to learn more about our services.
Teasdale Has Best Water Damage Inspection Process in Cincinnati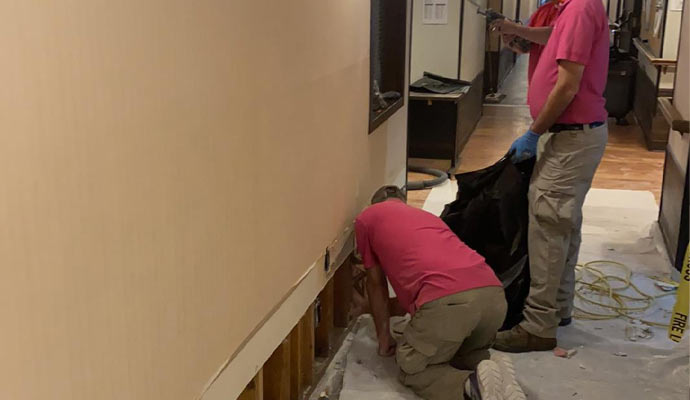 At Teasdale Restoration, the first step is to identify the problem and the root cause with a water damage inspection. Water damage recovery and restoration can't move forward without a thorough inspection of every aspect.
Our team can then map out the extent of the water damage to a structure or area after the identification phase. We won't proceed until we determine the full extent of any water damage.
Next, an inspection for pre-existing damage, which can be worsened by new water intrusion is executed. The final step in our water damage inspection process entails our suggested measures or services for restoring your property to its pre-damaged condition.