Fallen Tree Damage Repairs in Cincinnati & Dayton, OH
Winter Storms, severe wind or tornadoes can cause a wide range of damage. Severe wind and ice can cause fallen tree damage. Your roof, gutters, siding or more can give way when heavy branches split and break off. For winter storm damage such as fallen trees or branches, call Teasdale Fenton Restoration at 513-463-1797 in the Greater Cincinnati service area or contact us online.
Our team of expert technicians is prepared 24/7 to take on any emergency and help customers begin the restoration process after a storm or other disaster. Teasdale Fenton Restoration is here to help. Our No. 1 desire is total customer satisfaction.
Teasdale is Tree Damage Solution
Teasdale Fenton Restoration is ready 24/7 for emergency storm, fire, flood or other disaster damage restoration in the Greater Cincinnati area. We provide a thorough damage inspection and extensive restoration services. If your roof, siding, windows, walls or more have sustained fallen tree damage, we are your solution.
We have the experience and knowledge to provide efficient, effective and affordable fallen tree damage restoration. Our IICRC-certified restoration team has advanced equipment for the highest quality cleanup and repairs that come with our reputation.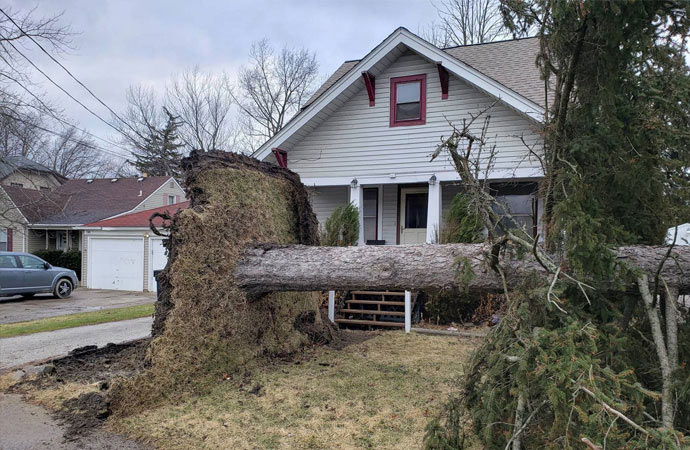 Teasdale Process For Springfield Tree Damage
Teasdale Fenton Restoration specializes in fallen tree damage repair for residential, commercial, industrial, multifamily and institutional facilities. We are ready no matter the magnitude of damage. Our certified emergency technicians work immediately to help secure your property and prevent further damage from weather and exposure.
We are committed to your total satisfaction through our professional fallen tree damage repair and other restoration services. When storm damage occurs, our representatives will conduct a thorough inspection to assess damage and ensure that your restoration is managed properly at every phase.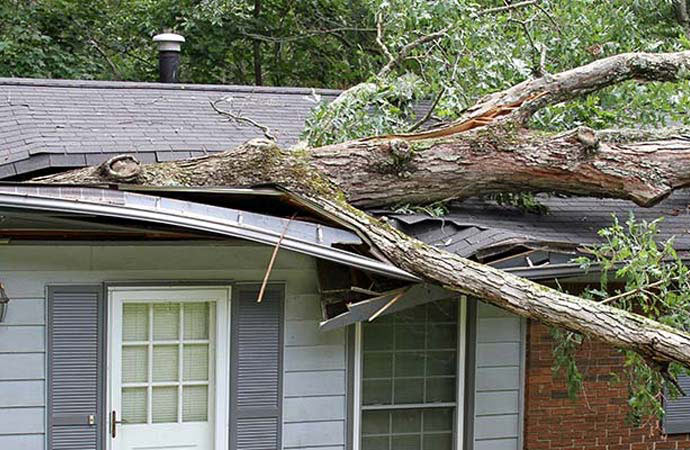 Choose Teasdale Fenton For Fallen Tree Damage Repair in Cincinnati & Springfield
At Teasdale Fenton Restoration, we have more than 15 years experience in restoration, having served Harveysburg, Loveland, Maineville, Independence, Georgetown, and cities throughout our Greater Cincinnati service area. We provide 24/7 customer service. Call us today at 513-463-1797 or contact us online and ask about free estimates. Let us begin work on your fallen tree damage repair and get your restoration process off and running.
Phone answered live 24/7/365
3-year warranty on all work performed
Background tested, licensed & insured
Emergency water removal/pump-out service
State-of-the-art Hydro Extreme Water Extraction
Certified Vortex Structural drying specialist on your job
Direct billing to your insurance provider
Commercial and residential services
IICRC-Certified Technicians
S500 Guidelines for water extraction and structural drying