Fire and Smoke Damage Restoration in Aberdeen, OH
Fire disasters can be traumatic and overwhelming, especially if injuries or worse occur. Cleanup, repairs, restoration and recovery are no easy process, and you'll require assistance from a fire damage specialist. Your first and last call should be to Teasdale Fenton Restoration. We have assisted customers in Aberdeen for more than 15 years.
We have the expertise, equipment and methods to provide the fire and smoke damage restoration you need at the most unexpected times . Our professionals are highly trained and deliver the best results, customer service, and total client satisfaction. Call us today at 513-463-1797 or contact us online for a free, no-obligation estimate, and we'll get to work right away. Teasdale Fenton Restoration also assists customers in Aberdeen with soot damage repair, board-up service, garage fire restoration, and more.
Why Teasdale For Fire and Smoke Restoration in Aberdeen?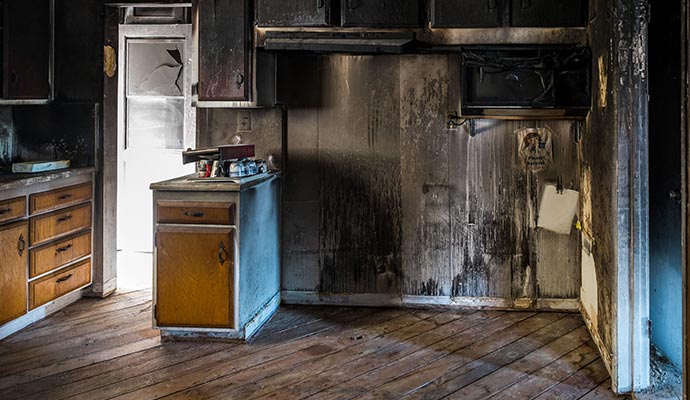 Keep damage temporary: Even when the flames are put out, a house fire can leave your entire property with permanent damage. That's why you need a permanent solution from professionals.
24/7 emergency response: Our crew is available whenever you need us if your home or business has been damaged by fire or smoke. We will provide you with 24-hour emergency service.
Content restoration: Personal possessions that can be salvaged will need to be cleaned and recovered after a fire. We provide extensive cleaning and packing services to make this process simpler.
Structural cleaning: Even if the fire didn't destroy your home or business premises, the flames often leave behind odors and stains that are difficult to eliminate. Our crew will thoroughly clean your property as part of the structural cleaning process.
Trust Teasdale Fenton For Fire and Smoke Damage Repair in Aberdeen, OH
For more than 15 years, Teasdale Fenton Restoration has provided superior fire and smoke damage restoration for customers in Aberdeen. To schedule an appointment, please contact us online or call 513-463-1797.