Water Damage Restoration in Lynchburg, OH
When water damages a home or business, it's important to begin the water damage restoration process as soon as possible. Teasdale Fenton Restoration has set the industry standard for water damage restoration for homeowners and businesses for many years in Lynchburg. Our certified technicians are ready to assist in any situation involving restoration or reconstruction.
In addition to our 24/7 emergency response, our representatives also provide insurance claim and billing assistance with customer approval in Lynchburg. We assist customers with clogged drain overflow, appliance leak cleanup, burst pipes, floor water damage, water pipe breaks, flooded basements, and many more. Call us at 513-463-1797 or contact us online to learn more and arrange a consultation.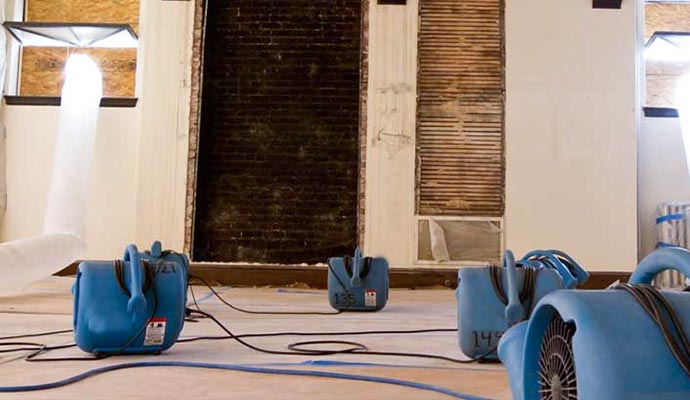 Why Contact Teasdale Fenton For Water Damage Restoration in Lynchburg, OH?
Efficient water extraction: It is important to act immediately to remove the water from the home and the damaged furniture. Using specialized tools and equipment, any remaining water should be removed. Teasdale Fenton Restoration uses specialized equipment and all needed processes to restore your property's water damage.
Mold remediation and prevention: Any damp surface is ideal for mold growth. Mold can spread rapidly as long as it has moisture and a food source as conditions to grow. Teasdale Fenton Restoration is your mold remediation expert in Lynchburg, having solved mold issues for customers in and around Cincinnati for years.